Break Down Silos
Platform
Gain a comprehensive view of your entire company asset environment, your attack surface and the security posture of each and every endpoint. Protect your organisation with powerful visibility, reporting and automation controls to stay secure and compliant.
Source of truth
A Modern Device Inventory
Due to a multitude of reasons spanning from hybrid working to cloud transformation, legacy device inventories are no longer fit for purpose.
API Powered.

ThreatAware's agentless design discovers all devices, regardless if the device has been onboarded by the IT team.

Unified Data.

Seamlessly join data from all of your existing security tool into a single view.

Full Context.

Combining an asset's contextual details such as users, security controls, hardware and access times, allows for rapid decision making.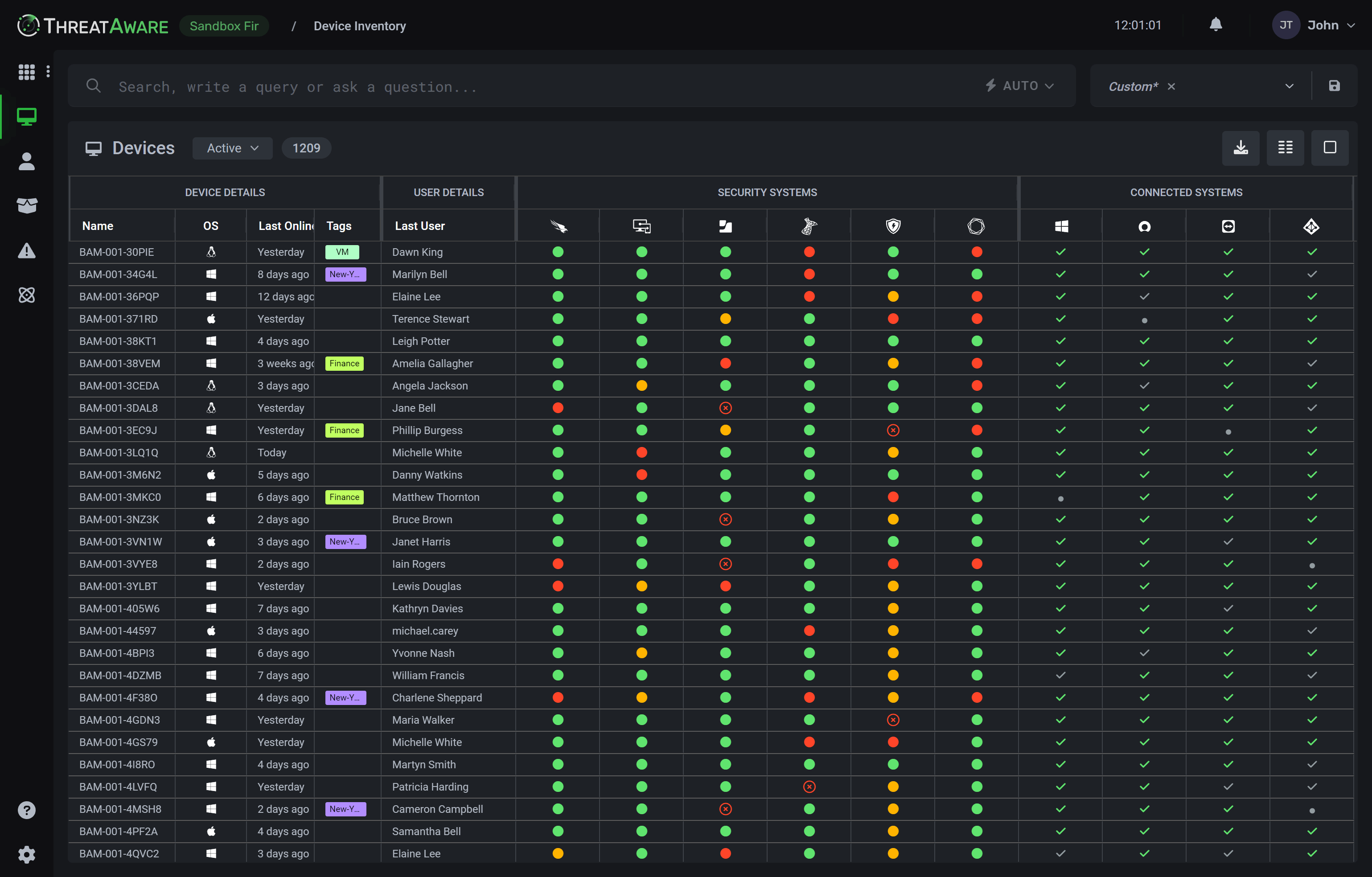 Continuously Enhance Defences
Dynamic Defences
Identifying the health of security controls is more essential than ever. See how ThreatAware can assist you in attaining unparalleled levels of cyber resilience quickly and efficiently.
Ready out of the box

Each control is pre-configured to monitor, no need to write any queries.

Highly Customisable

Through rules you can define which controls you wish to monitor and be alerted on.

Workflow Integration

Apply automated workflows on a per control basis to ensure the appropriate action is taken, every time.

Linked by Asset

Each control failure is linked to an asset to ensure that you are not overwhelmed by issue when a single asset has a fault.

Direct API Monitoring

By the alerts being generated by direct API calls, they are never buried in the native platform's interface.

Chrome Endpoint Lens

See the status of your controls outside of the ThreatAware platform and throughout your ecosystem using our Chrome Endpoint Lens extension.
Dynamic Tagging

These underpin the ThreatAware platform. Dynamic Tags can be generated from any field from a device. For example this maybe a naming convention all the way through to IP address or model of device.

Stop alert fatigue

Design your security control monitoring to match your exact setup. When your monitoring systems mimics your live environment, every alert is real.

Dynamic Data

ThreatAware allows you to aggregate deep level field data from multiple systems into a single field. This combined with dynamic filtering and shared views, gives you rapid access to the data you require.
Streamline Remediation
Design your own Automations
If you need to bring a critical risk to your team's attention or automate a fix, ThreatAware Workflow Automation can assist.
Bespoke Notifications.

A tailored notification approach, to ensure alerts are directed to specific teams at a granular control level.

Streamline Remediation

Use webhooks to automate your estate to fix issues the moment they arise.

Fully Integrated.

Embed ThreatAware into your existing workflows by integrated to your Service Desk flows and other processes.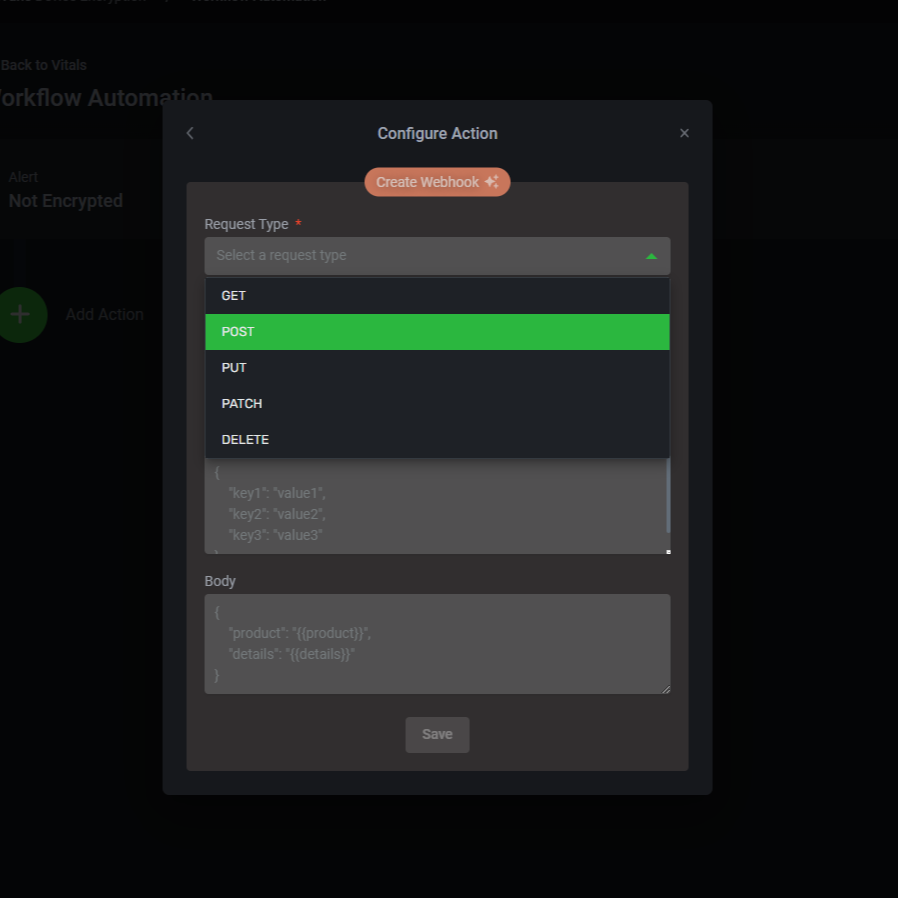 Secure Your Organisation
Start using ThreatAware today.
Uncover the power of advanced Cyber Asset Management - the most impactful change for preventing cyber breaches.