Agentless by Design
Device Inventory
The single source of truth is now a reality.
Source of truth
A Modern Device Inventory
Due to a multitude of reasons spanning from hybrid working to cloud transformation, legacy device inventories are no longer fit for purpose.
API Powered.

ThreatAware's agentless design discovers all devices, regardless if the device has been onboarded by the IT team.

Unified Data.

Seamlessly join data from all of your existing security tool into a single view.

Full Context.

Combining an asset's contextual details such as users, security controls, hardware and access times, allows for rapid decision making.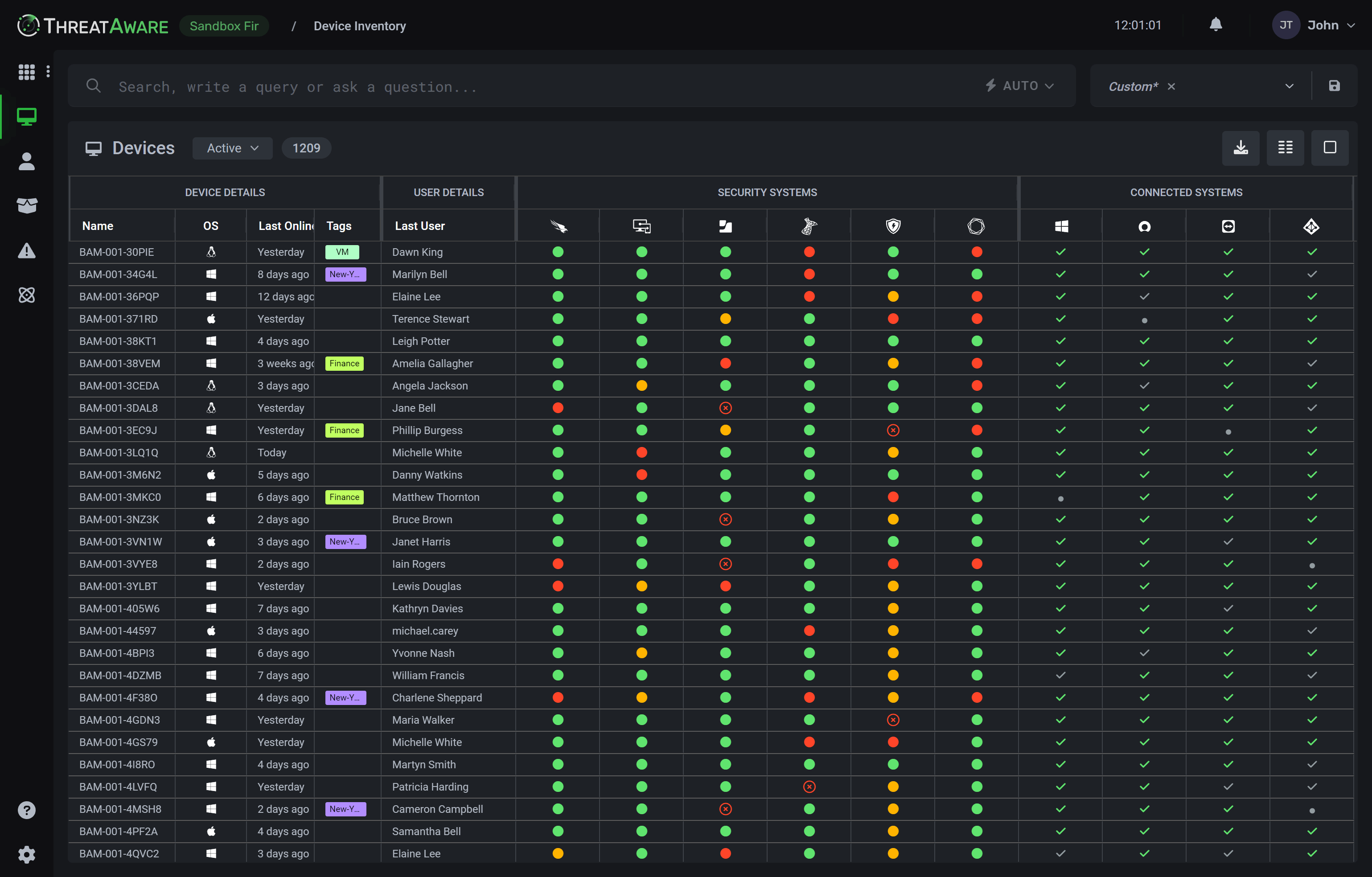 Secure Your Organisation
Start using ThreatAware today.
Uncover the power of advanced Cyber Asset Management - the most impactful change for preventing cyber breaches.